Biography
Discographies
Live History
Television
Polaroids
Articles
Carrier Bag
Links
Yahoo! Group
Contact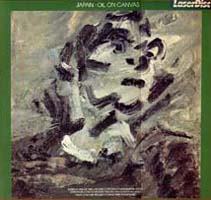 UK laserdisc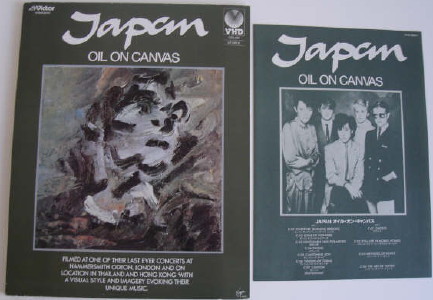 VHD cover and insert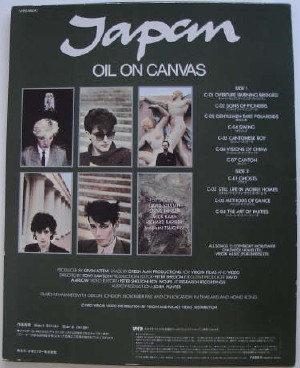 Back of the VHD cover




VHD label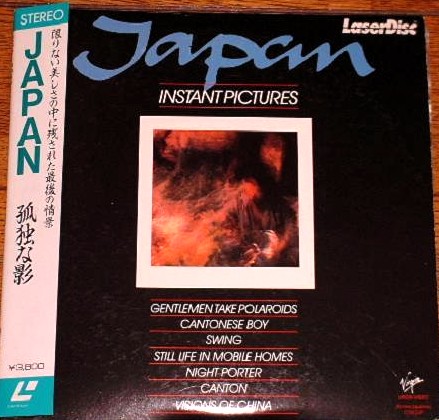 Japanese laserdisc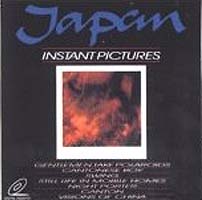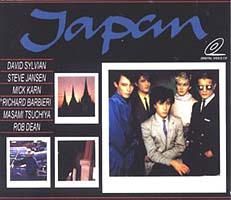 Hong Kong VCD front and back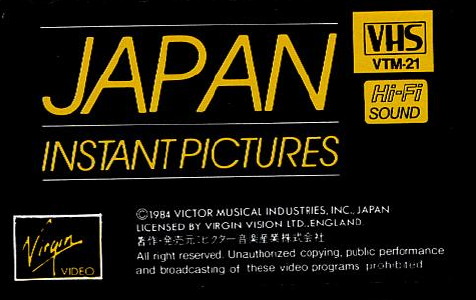 Japanese VHS label
Australian VHS tape
---
If you enjoy this site and would like to make a contribution to the running costs, please click the link below to make a donation by Paypal. Thankyou.
JAPAN VIDEO AND DVD RELEASES
Oil On Canvas (June 1983)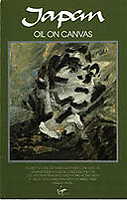 First UK VHS cover
Burning Bridges (edited version)
Sons Of Pioneers
Gentlemen Take Polaroids
Swing
Cantonese Boy
Visions Of China
Ghosts
Canton
Still Life In Mobile Homes
Methods Of Dance
The Art Of Parties
Voices Raised In Welcome, Hands Held In Prayer (edited version)
This contains a different track order to the album and an extra track as the intro, "Burning Bridges". Different mixes of some songs appear. It was filmed at the Hammersmith Odeon and on location in Bangkok and Hong Kong. The Japanese version was released with a different cover. Be wary of the Hong Kong VCD bootleg, it is poorly encoded from a VHS that has some damage and the sound is out of sync as the conversion from PAL to NTSC has been executed poorly. Thanks to Ed for the information about the Beta video.
Thanks to Martin for the images of the VHD version and the ozboyz for the VHS and betamax tapes.
The content of this release is included as part of "The Very Best of Japan" DVD.
UK VHS video: VIRV-055
UK VHS re-issue: VVL 0882843

UK Betamax video VIRV 055D. Ghosts and Voices raised are not mentioned on the cover and tape label,
Japanese video: TEM533 in card box with group photos
Japanese re-issued video - with David on top of the cover design
Laserdisc versions were also released in the UK (PAL) and Japan (NTSC).
Hong Kong bootleg VCD.
Japanese VHD (a kind of laser disc where the disc is inside a plastic cover) VHM58041
Australian VHS tape: VIR 115
Australian Betamax tape: VIR 115
Instant Pictures (October 1984)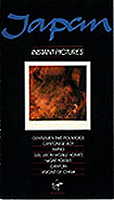 UK VHS cover
Gentlemen Take Polaroids (single version)
Cantonese Boy (live)
Swing (short version)
Still Life In Mobile Homes (live)
Nightporter (short version)
Canton (live)
Visions Of China
A compilation of promotional videos and extracts from "Oil On Canvas" (which are cut differently). It was considered poor value at the time and doesn't even contain all the promo films the group made. The one good point about it is the otherwise unavailable single version of "Swing". The Hong Kong video CD bootleg is fairly good quality but you would be a lot better off to get the Instant Video DVD (see below)
The Japanese VHS and Beta versions included a fold-out insert with a biography of the group and some pictures.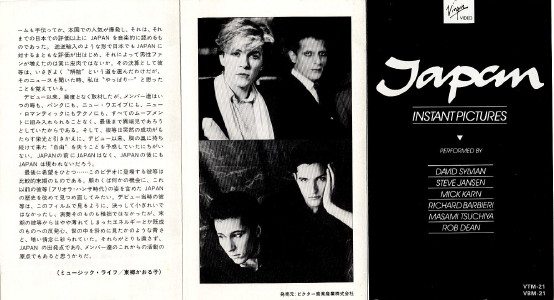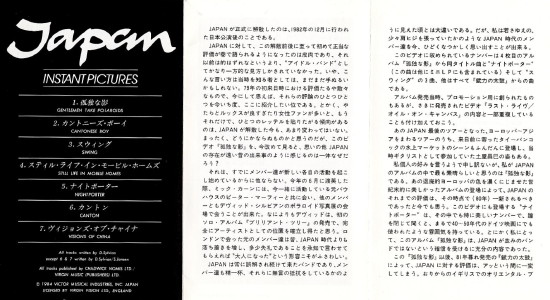 UK video VVC-049
Japanese 8 inch laserdisc
Hong Kong Video CD
Japanese VHS with card slipcase: VTM-21
Australian VHS tape: VIR 107
Australian Betamax tape: VIR 107

Video Hits DVD (Japan 2001)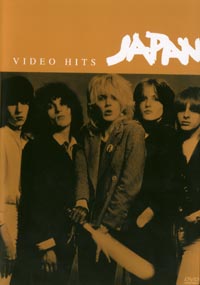 Don't Rain On My Parade
Adolescent Sex
Communist China
Sometimes I Feel So Low
Quiet Life
I Second That Emotion
Excellent quality but a disappointing running time. Was originally to have included Life In Tokyo, European Son and The Unconventional from TV appearances, but rights issues could not be resolved. Static menu screen. Booklet includes an article written by Masami Tsuchiya.
BMG BVBM 31004.
Re-issue BVBM 31009.
Instant Video DVD (2002 Hong Kong)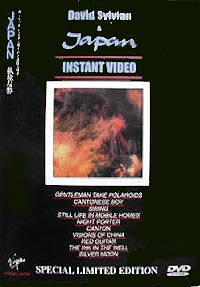 Hong Kong bootleg DVD with the same tracklisting as Instant Pictures but with the bonus tracks Red Guitar, Ink In The Well and Silver Moon. Excellent quality, taken from Japanese laserdisc sources. The disc and cover say manufactured in Japan but this is doubtful, as the only place you can buy this from is Hong Kong.
Videostars (LD) - various artists.

Includes "Quiet Life". Thanks to Stefan for the scan. Wienerworld ONTV-2. There may also be a VHS version available.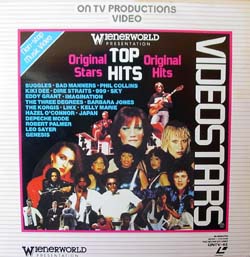 Best Of The Old Grey Whistle Test DVD (UK 2001)

Includes "Ghosts" live, with Ryuichi Sakamoto on keyboards. Other highlights include The Damned terrorising the studio, Gary Numan's first live TV performance, Teardrop Explodes, The Specials - so many.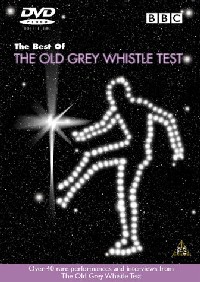 Pop Classics DVD (2002 Netherlands)

Includes the Top Of The Pops performance of "Ghosts". The performance omits the intro and a few seconds from the fade-out. This must have been because they were unable to remove the Top Of The Pops graphics.

Disky DVD927889.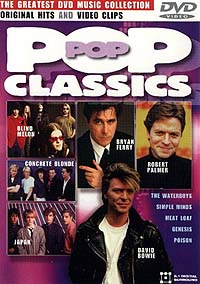 Videotheque (1982)

Includes "I Second That Emotion" and other videos by Fashion, Yazoo, Depeche Mode and Roxy Music - and lots more.

Thorn/EMI TVE 90 1304 2
Also released on laserdisc - Wienerworld ONTV-03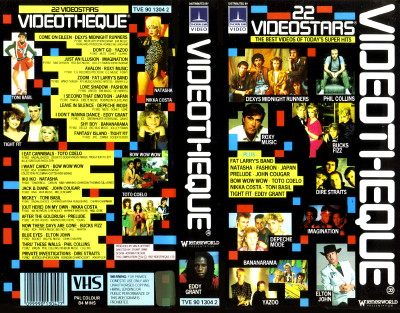 Thanks to Chris for the tape cover scan.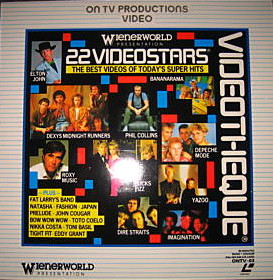 The Very Best of Japan (2006)




Worldwide release: Thanks to Alan and John for the catalogue numbers.

0946 3 57634 9 2 The Very Best of Japan on Virgin/EMI. 2006

TOBW 3299 The Very Best of Japan Japanese issue with obi on EMI. 2006

There is also a US release and a Russian unofficial release (included in the CD release)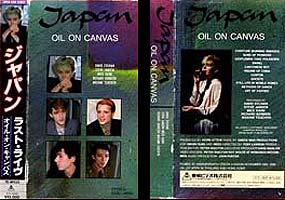 1st Japanese video card slipcase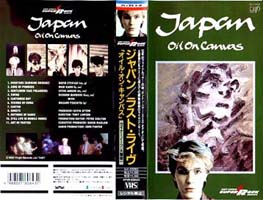 Japanese re-issue video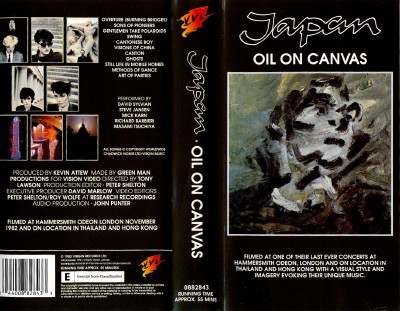 UK re-issue video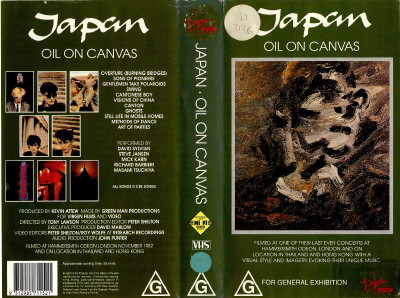 Australian VHS cover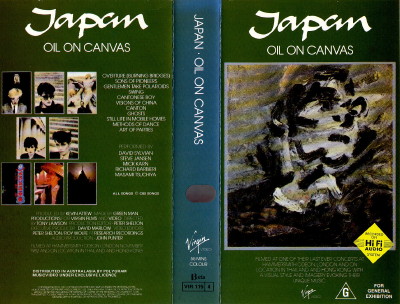 Australian Betamax video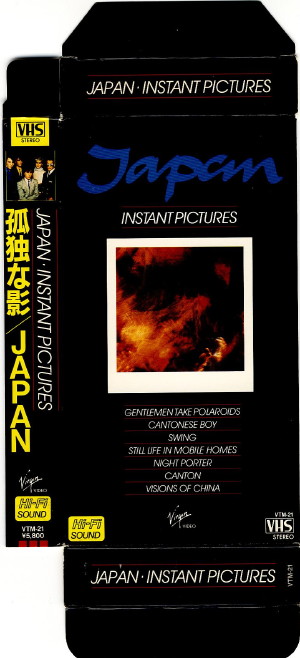 Japanese card slipcase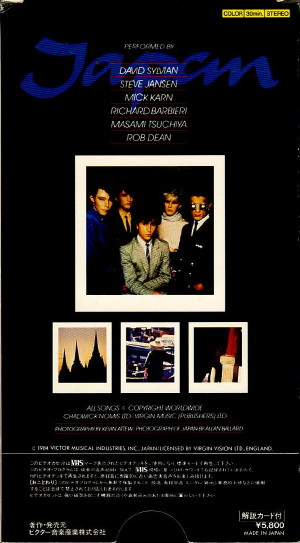 Back of the Japanese slipcase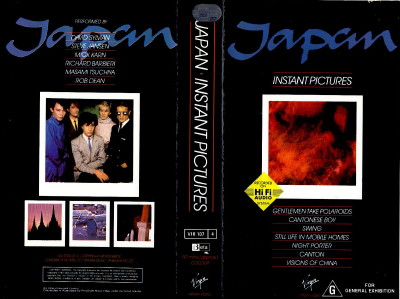 Australian betamax tape