Back 2 Back (UK/Europe 1995)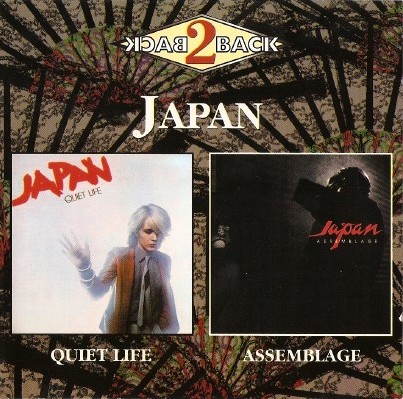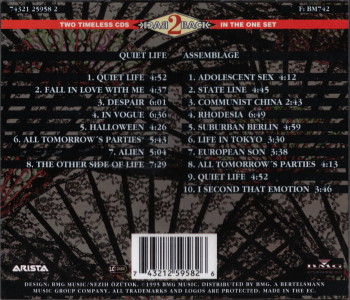 The original Quiet Life and Assemblage albums in one 2CD set, housed in a slim 2CD jewel case with a basic 4 page booklet. No difference to the contents on either CD, just the regular albums. It is interesting that this artwork includes the misprint on the front of "Assemblage" with David's face obscured. The Assemblage disc is also called "Asseblage".

In terms of mastering these are exactly the same as the 1993/4 European releases on BMG.