Performance At Drury Lane (UK 2 LP)
Recorded at the Theatre Royal, Drury Lane in London on 22nd December 1981. The sound quality is a little rough, but clear, certainly better than the 1 LP "Japan" bootleg (see below) which uses some of the same material. Nice gatefold sleeve, with a collage inside with various photos of the group. The beginning of Side C is a little odd - before Cantonese Boy there is a little bit of another group's song, possibly the Human League. This does not interfere with the Japan recording as there is a silent break before Cantonese Boy starts. The pitch of the recording is a little slow so may need slight adjustment if your record player can do that.

Catalogue number : JAP 001.
Side A:
Canton
Swing
Gentlemen Take Polaroids
Alien
Side B:
Talking Drum
Visions Of China
Quiet Life
My New Career
Ghosts (cuts off before the last chorus)
Side C:
Cantonese Boy
Methods Of Dance
Still Life In Mobile Homes
European Son
Side D:
The Art Of Parties
Life In Tokyo
Fall In Love With Me
Canton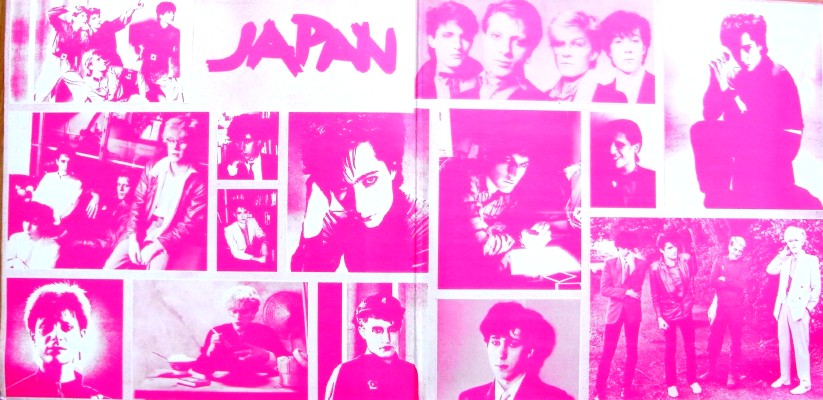 Inside gatefold sleeve of the "Drury Lane" bootleg.