I Second That Emotion/Quiet Life
March 1980
A: I Second That Emotion 3.46
B: Quiet Life 3.46
This single was issued in a number of countries, mostly backed with an inferior mix of "Quiet Life" (which fades out annoyingly during one of the best parts of the song!). The German and Dutch pressings feature the tracks as a double A-side. See also the "Special Edition" EP from Canada, which was basically their 12" version of this single with a few tracks added.
UK 7" red, orange-ish vinyl (the shade seems to vary from copy to copy) Hansa AHA559
UK 7" black vinyl - this is rarer than the coloured vinyl version
German 7" Hansa 101754 (Quiet Life as A side - sleeve on that discography page)
Dutch 7" Hansa 101685
German 7" 1982 export version for the UK market: Hansa 12 (103706). Comes in a checked sleeve (see below)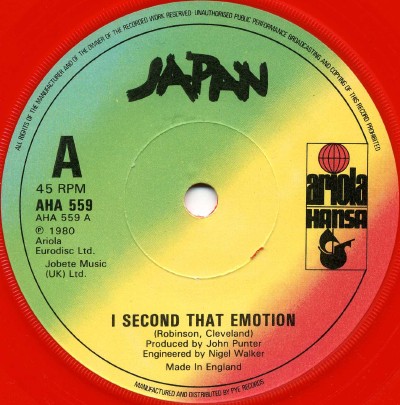 UK label HANSA 559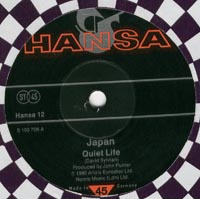 Hansa 12 label - German export single




German export single showing the sleeve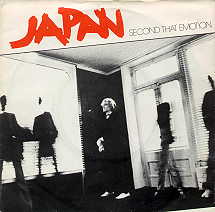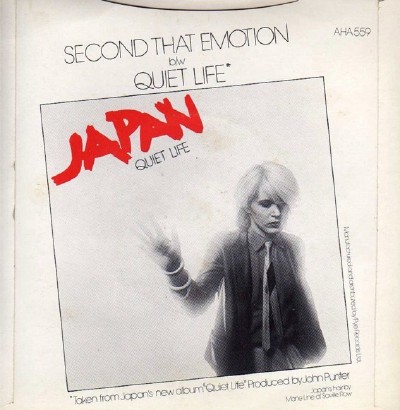 UK front and back sleeve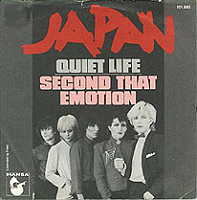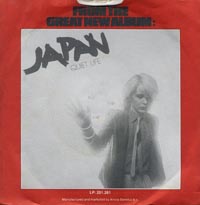 Dutch front and back sleeves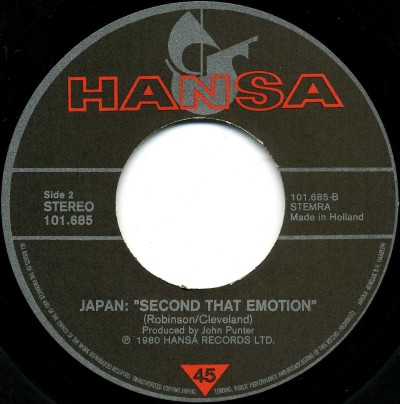 Dutch label
I Second That Emotion/European Son
Japanese 7"
A: I Second That Emotion 3.46
B: European Son 3.37
The lyric insert has a similar design to the British sleeve, but with a peculiar design in the top right corner that was the winning entry in a fan club competition. Charted at No87.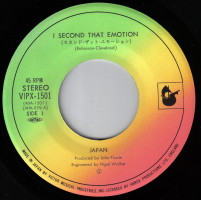 Stock label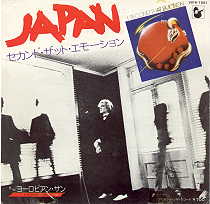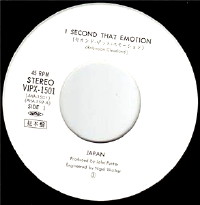 Promo label
I Second That Emotion (remix)
UK and various European countries July 1982
7" version:
A: I Second That Emotion (remix) 3.52
B: Halloween 4.24
12" version:
A: I Second That Emotion (extended remix) 5.14
B: Halloween 4.24
7" German export:
A: I Second That Emotion 3.46
B: Quiet Life 3.46
Inevitably, another Hansa oldie was re-issued, again remixed by Steve Nye. The older fans were getting a bit narked by now, but at least Japan were in the charts again (it reached No9). A number of variations to this single have come to light, making this a collectors dream (or nightmare). The sleeves seem to have been produced rather randomly - the most common seems to be the Sylvian sleeve - but both designs were available until the print run ended. The Sylvian sleeve was sanctioned by the band and features a shot by Steve Jansen. Towards the end of the single's chart life many copies sold were in a plan black sleeve.
The various sleeve and label designs also happended because at the time Hansa were switching manufacturers from Pye (who changed their name to PRT in 1981) to Arista, who Ariola (Hansa's parent company) had taken over.
Here goes.
The 7" catalogue number was HANSA 12, the 12" catalogue number HANSA 1212. Aside from the different sleeves, there are several label variations for this single:
7" with green/white paper labels (this is the most common)
7" pressed in the UK, injection moulded blue labels
7" pressed in the UK, injection moulded silver labels - some copies note "Quiet Life" on the b-side but plays "Halloween".
7" pressed in the UK, blue injection moulded labels reading Quiet Life on both sides (but plays I Second & Halloween).
7" with green injection moulded labels (photo needed)
7" pressed on yellow vinyl - very rare - possibly just a test pressing, only 1 copy known to exist.
German export 7" with Hansa 12 catalogue number but Quiet Life is the A side. See above.
Portugese 7" 5103706
Dutch 7"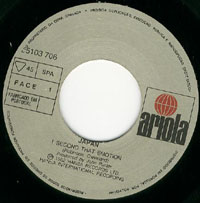 Portugese label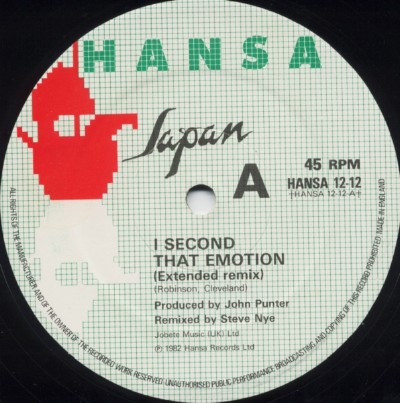 UK 12" label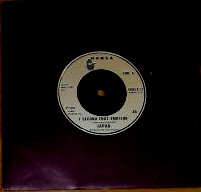 Silver injection moulded version of the record in a typical plain black sleeve used towards the end of the single's chart life.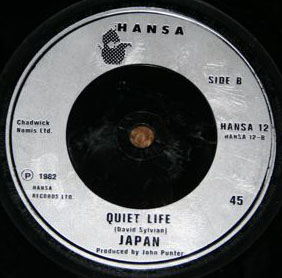 Mispressed label showing "Quiet Life" but the record plays "Halloween"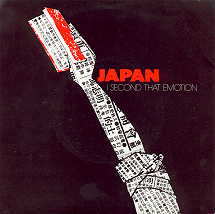 UK sleeves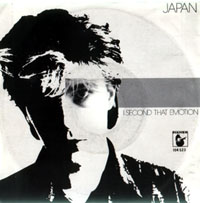 Dutch 7" sleeve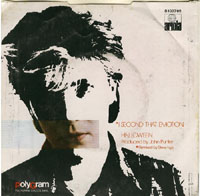 Portugese 7" back sleeve - very similar to the UK sleeve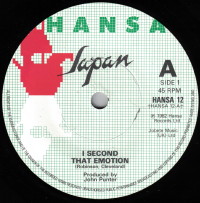 Regular UK 7" label (by far the easiest to find)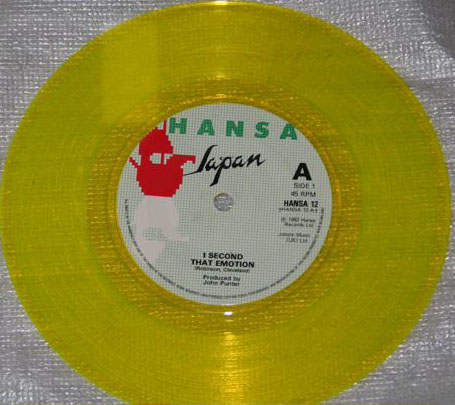 Yellow vinyl 7" - possibly the rarest/most valuable Japan single.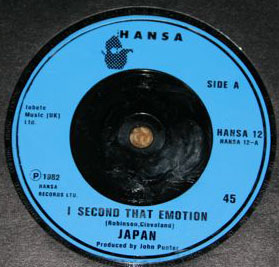 Blue injection moulded label
I Second That Emotion
5" CD single - UK 1993
Tracks: I Second That Emotion, Quiet Life and Life In Tokyo. An "Old Gold" release with a group photo on the front (circa 1981).
Thanks Stefan and Gerrit!