The Other Side Of Japan (UK 1991)
Wish You Were Black
Television
The Unconventional
Transmission
Automatic Gun
Love Is Infectious
Sometimes I Feel So Low
The Tenant
In Vogue
Halloween
A Foreign Place
Don't Rain On My Parade
Another compilation of Hansa era tracks, with the earliest appearance on CD in the UK of "A Foreign Place". The vinyl LP pressing is very hard to find indeed. The sleeve is identical to the CD version except that the essay by John Tobler from the CD booklet is on the rear.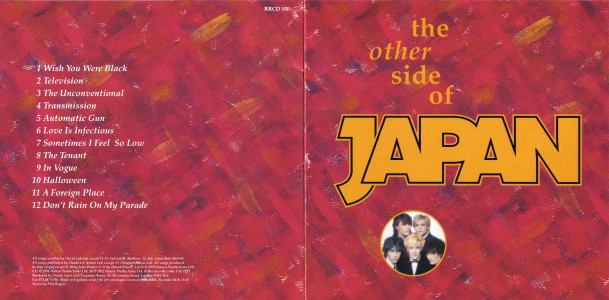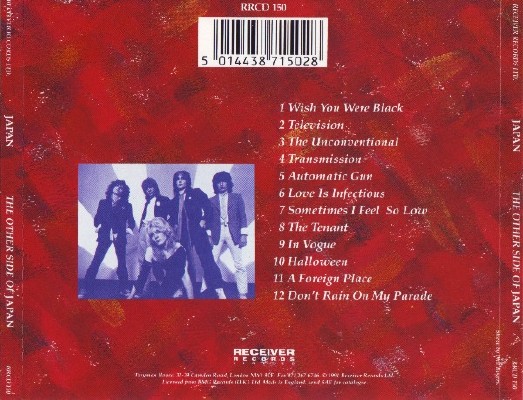 UK LP Receiver Records RRLP-150
UK CD Receiver Records RRCD-150.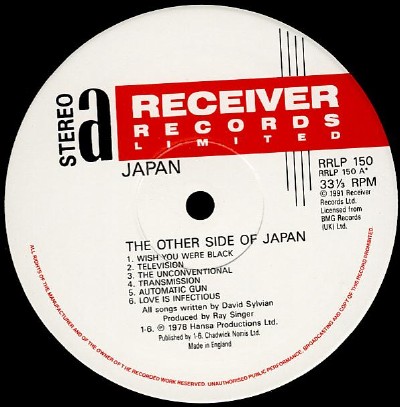 LP label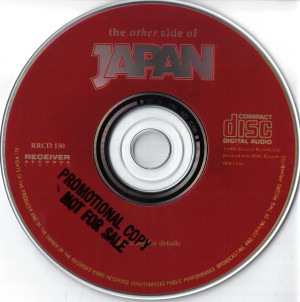 Promo CD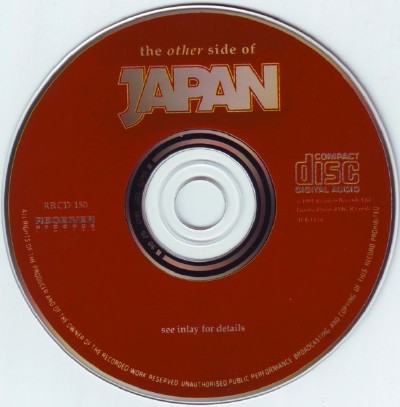 Regular CD