Biography
Discographies
Live History
Television
Polaroids
Articles
Carrier Bag
Links
Facebook Group
Contact
The Singles - The Best (March 1981)
Japanese Cassette.
Victor VCW-2761
Side A

Don't Rain On My Parade
Stateline
The Unconventional
Adolescent Sex
Lovers On Main Street
Sometimes I Feel So Low
Obscure Alternatives
Side B

Love Is Infectious
Halloween
Life In Tokyo
I Second That Emotion
Quiet Life
European Son
Alien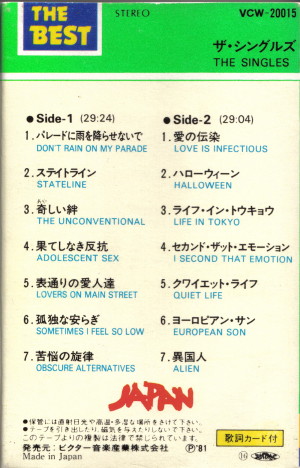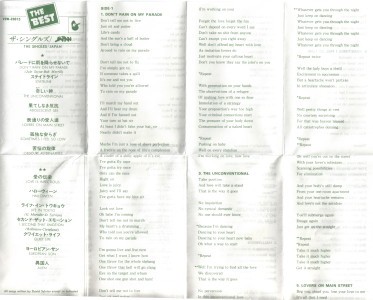 This cassette was re-issued in 1986 with a new cover (see below) as part of the "Best One" series. There are also "Best One" tapes for Y.M.O. and the Y.M.O. Family (featuring several Sandii tracks).