Review: Life In Tokyo - A Tribute To Japan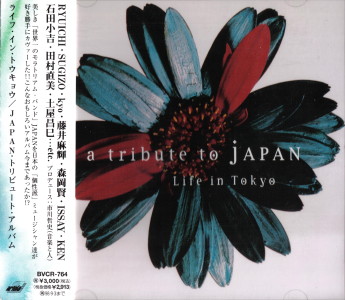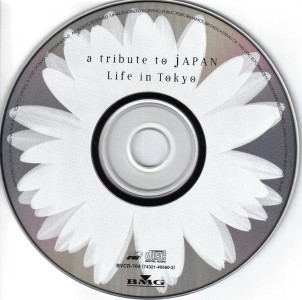 Reviewed by Paul (1996)
2008 note - this page was written when I first started the site and needs to be revisited! Thanks to Stefan for the CD images on the left.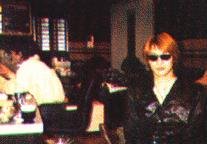 Life In Tokyo by Kyo and Aliens Stripper
Life In Tokyo meets hard rock. It's loud. Lashings of guitar and strangulated vocals. It's annoying. You won't get it out of your head though!. My rating: 1 out of 10 for originality, 9 out of 10 for gusto.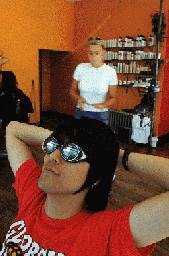 Automatic Gun by Scudelia Electro
This is great! Again, there is a big rock sound, but there are also loads of synths - all sounding like the Teen Barbieri! This is quite similar to the Japan version actually, but the main guitar riff played on mad sounding keyboards makes a big difference. The vocals are cool too. A good track for a club or party. My rating: 10 out of 10.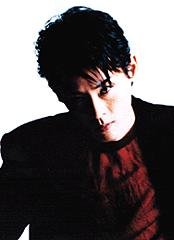 Aint That Peculiar by Ryuichi
Ryuichi is a member of Luna Sea, and with his bandmate Sugizo, is responsible for four of the tracks on this album. This version of Aint That Peculiar has really meaty beats and hard sounding electronics behind it; taking the song's rhythm section and tweaking it to perfection. It's Mick, Steve, Rich and Rob's playing that has inspired this track. Another good one. My rating: 8 out of 10.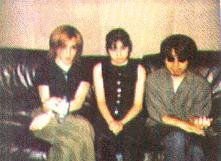 The Experience of Swimming by Le Fou
This is superb. Imagine the original track made even more spacey with water sound FX, and samples from both the Old Grey Whistle Test and Oil On Canvas versions of "Ghosts" - with an alluring, whispy female vocal in Japanese and occasional touches of accoustic guitar. Magical. This is the second track to feature members of Luna Sea.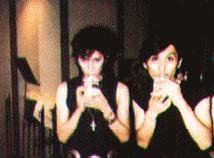 Fall In Love With Me by Suicide
I'm not sure, but I think I heard that Suicide have been around for an awfully long time. They seem to know what they are doing anyway. The song is quite well executed, but it doesn't have the spark that some of the others do. A case of the original being far better I'm afraid. It's not bad, just OK. My rating: 6 out of 10.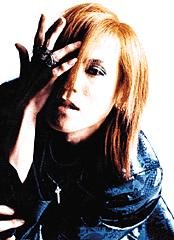 Quiet Life by Sugizo
Now this is something. It took a few listens to get into, but you will find yourself drawn back to it after the novelty of the others has worn off. This is a slow, languid, solo Sylvian inspired version of the song - a completely new take. There's a nice bonus too in the samples taken from "Ghosts", "Swing" and "Burning Bridges". This was unexpected. My rating: 10 out of 10.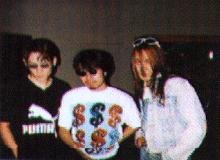 Sons of Pioneers by RHD
Another good track. The bassline is intact, but the drums have been changed significantly. Atmospheric, but not electrifying. There are some extra Japanese lyrics. RHD seem to have sampled the original aswell. This isn't one of my favourites, but it's still a good one. Ryuichi from Luna Sea is the vocalist on this track. My rating: 7 out of 10.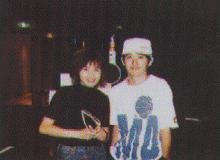 Communist China by Burning Fire featuring Shota
This is a straight copy of the original, with female vocals and a better, extended ending. Of course it's a piece of exciting, fun rock music. Perhaps this is more dynamic than the Japan version. The ending is better than the original, certainly. It's only fault is that it has been placed between two of the "Tin Drum" era covers. Bad sequencing which you can correct with your CD player. Programme it as track 2 and you'll be fine. My rating: 7 out of 10.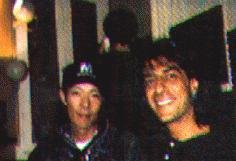 Visions of China by Masami Tsuchiya
Of course this is superb! It's worth getting the album for this track alone. It's also rumoured that Mick Karn played on and co-produced this. Masami's co producer is listed in the book as "Kim Morrison" which, alongside the quality and style of the playing (fretless bass, saxophone, percussion), plus the fact that there's a picture of Mick and Masami grinning aswell, just about clinches it for me. Remember, "Kim" backwards is "Mik". On to the music itself. It's a total reworking of the song, very catchy indeed and very powerful. Mick, sorry, Kim's saxophone line is one of those things that will have you humming along all day. There's also one of Masami's marvellous, insane sounding guitar solos, which is really uplifting. There is more than a hint of Radio Fantasy era Ippu Do here and in my book that's a very good thing. My rating: 10 out of 10.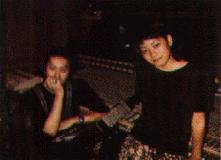 Nightporter by Torrid
This could have been a disaster (thank God nobody touched Ghosts!) but in fact I'm happy to report that it's a triumph. You will adore this. Japan meets Everything But The Girl meets Massive Attack. The original is sampled aswell, for the synth lines. You will probably want to know more about Torrid after hearing this. My rating: 10 out of 10.
Another view - from Richard Peat - was that it was less a tribute album and more of an excercise in musical "murder". Richard also likes the tracks I don't think too much of. Although it is now a few months down the line, I still stand by my review and I feel that the album is interesting and enjoyable enough for anyone who knows the original songs to buy. I completely adore Torrid's version of "Nightporter" and I have to say I would rather listen to it than the original (cue mail bombs, death threats etc), although I prefer David's vocal. I guess we should be grateful that unlike so many groups, Japan haven't yet been fiddled with by remixers, but I fear it is only a matter of time...