Biography
Discographies
Live History
Television
Polaroids
Articles
Carrier Bag
Links
Facebook Group
Contact
Cover Versions of Japan Songs
Many thanks to Stefan for helping with this page. If you have any more in your collection please get in touch. For information on the Japan cover versions album "Life In Tokyo - A Tribute To Japan" click here.








---

Silverwing - Adolescent Sex - on the 1983 LP "Alive And Kicking"

Cover image and more information needed. Apparently there was a live version released too. This heavy metal band, from Macclesfield, were championed by Sounds writer Geoff Barton who may have introduced them to the Japan track.

Bullet Records BULP1


---

Manuskript - Halloween - on the album "The Cyprus Recordings", 2003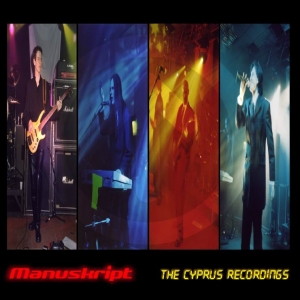 This version is quite similar to Japan's, not bad at all! Must have been amazing live.

Full track available streaming at LastFM

Manuskript's Myspace page

---

Pierre & Franz - Life In Tokyo, 1989 Italian 12" single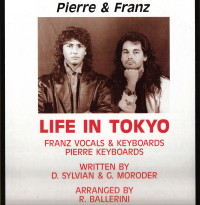 An Italo Disco/Hi Nrg version - can be heard via this YouTube clip

Produced by Severo Lombardoni, arranged by R. Ballerini, mixed by Nicolosi. Pierre & Franz is probably a pseudonym for Severo Lombardoni who was a prolific producer of dance records in the 80s and early 90s before his arrest in 1997 for allegedly being behind an extensive network of Italian bootlegers.

High Energy Records HE 127

Includes 2 mixes of the track.


---

Epo - Life In Tokyo, 1990 UK single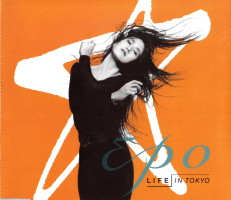 Produced and mixed by Pete Hammond of the PWL team, this is a very slick electro-pop dance version of the song, with a strong female lead vocal. The overall sound is very Kylie Minogue, which I'm sure was intentional.

A talented singer-songwriter, Epo worked on several projects with Ryuichi Sakamoto, Akiko Yano and Taeko Ohnuki before this recording came out and was at the height of her popularity in Japan. This track was designed to launch a career in the UK and is not very representative of the rest of her work.

Virgin Records UK VSCDT 1257

7", 12" (includes 2 remixes) and CD single.


---

Moskwa TV - Life In Tokyo, from the album "Javelin", 1991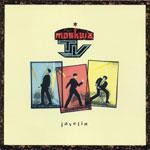 More information and streaming audio here.

Metronome Records Germany, 511 259-2 (CD)


---

Hotei - Life In Tokyo (on the album "Fetish", Japan, 2000)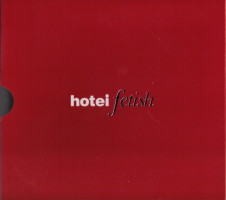 Mick Karn plays bass on this version of "Life In Tokyo".

Hotei is probably best known for his track from the soundtrack of the Quentin Tarantino movie "Kill Bill Volume. 1", "Battle Without Honor or Humanity". The track was used in the film trailers and appears in the big battle scene in Tokyo between Lucy Liu and Uma Thurman's characters. Hotei's wife, Miki Imai, worked with Ryuichi Sakamoto on her solo album "A Place In The Sun".

Toshiba-EMI TOCT-24477


---

I Satellite - Life In Tokyo, 2007 download release




Click here for more information and downloads of this excellent tribute to the Japan track, which is due to appear on a Giorgio Moroder tribute CD.


---

Miriam - Nightporter - on the album "When Beauty Is Invisible", Italy 2006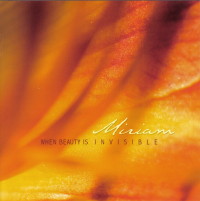 Decadance Records CD # CD0114.

Stefan: "Love the tracks on the album - the textures in particular. For the Nightporter track, it is very sparse, just electric piano which comes in with some subtle textures. The vocals, however are OK, but trying to compare it to David does not give it justice; I'm rather biased!!!!"


---

Steven Dante - Ghosts - on the album "Find Out", UK and Europe 1988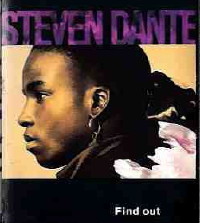 Chrysalis LP CTLP6 (UK), 209 305 (Europe). The album was also released on cassette and CD - the latter is very rare and quite collectable.

Steven Dante had a couple of hit singles in the UK in collaboration with "Jellybean" Benitez and hoped to follow this up as a solo artist. His version of "Ghosts" was also released as the b-side to the single "Love Follows" in 1989. Dante was most recently heard as a vocalist with The Lighthouse Family.


---

Chris & James featuring Sally Rodgers - 'Ghosts' CD single with 3 Versions (1997)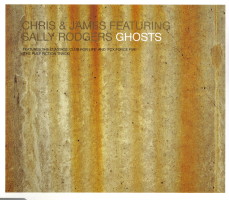 * Ghosts (Spirit of Ophelia Mix) - 03:46
* Ghosts (Triumpvirate Mix) - 04:32
* Fox Force Five - 03:40
* Club for Life - 04:40
* Ghosts (Spirit of Ophelia Mix - Full Length Version) - 05:03

UK CD Stress Records STR 71

Sally Rodgers is best known as the lead vccalist with A Man Called Adam, while Chris & James were prolific dance music producers and artists in the 1990s and early 2000s.

---

Yum Cha Sessions featuring WDB - Ghosts - on the various artists CD "Refashioned 2 British Airwaves", Australian release 2004.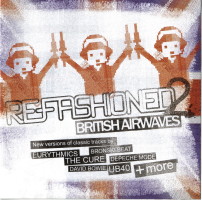 Groovescooter GS010.

The album also includes a version of Forbidden Colours by Don Meers. All of the artists on the album are Australian. More information and reviews here


---

Tenth Planet - Ghosts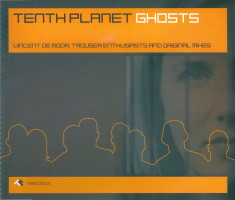 Tenth Planet - UK CD - NEBCD015 - Cover version of 'Ghosts' - 3 Versions
* Vincent De Moor - Radio Edit - 03:40
* Original Club Mix Edit - 06:34
* Trouser Enthusiasts Remix - 09:09

Tenth Planet - UK 12" Vinyl - NEBT015 - Cover version of 'Ghosts' - 3 Versions
* Vincent De Moor Remix - 06:48
* Original Club Mix Edit - 06:39
* Jon Doe Remix Edit - 06:21

Stefan has kindly provided a scan of the press release - right click and open in a new window or download to see a larger version.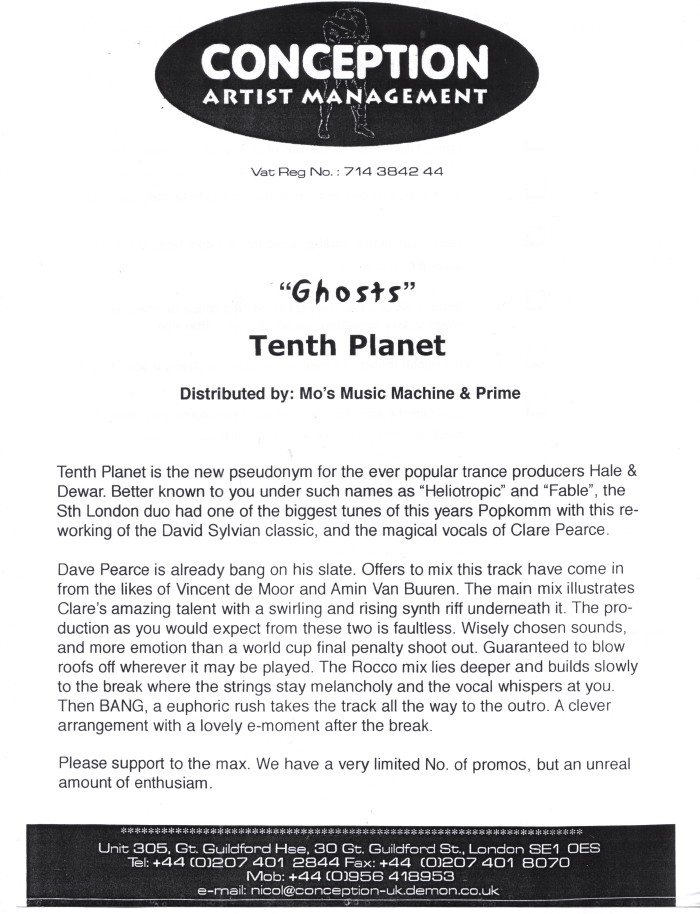 The original version of this track is on the various artists CD "Trance Nation 2001"; Ministry Of Sound TNCD5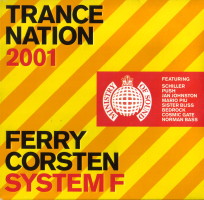 ---

Infantjoy - Ghosts - on the album "Where The Night Goes" (2006)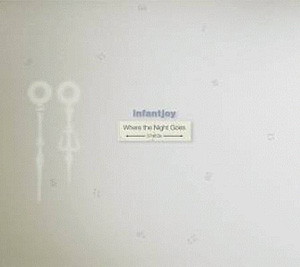 YouTube clip here


---

Wallin & Lisa - Visions Of China on the various artists compilation "To Cut A Long Story Short", Europe 1995.

More information and an image to follow - I have this on cassette somewhere in the house! The album features cover versions of 80s hits by Scandanavian artists.

Audio clip at this russian website


---